[wpdreams_ajaxsearchlite]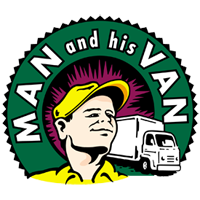 MAN and his VAN
FURNITURE REMOVALISTS AND STORAGE IN SYDNEY

We are a full-service Sydney furniture removalist company with thirty years experience. Our goal is to make the moving process simple and efficient.
"The difference is we care"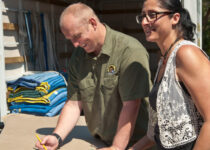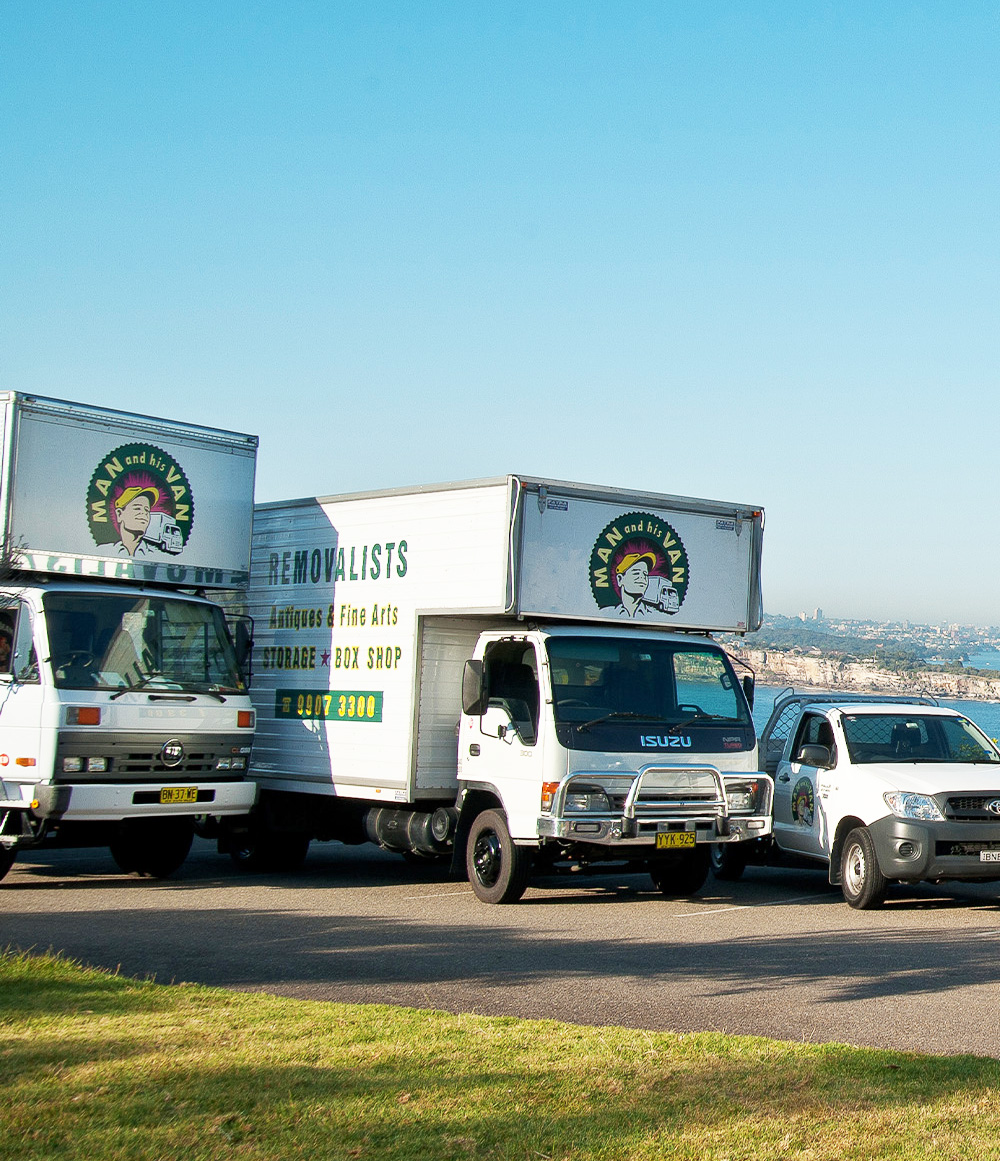 Established in 1993, Man and His Van Removalists is a moving company synonymous with blending quality service with exceptional value for money. Call 02 9907 3300 or email today for a no obligation removals quote. With multiple removalists trucks operating throughout Sydney, moving house or office and storing your valuable possessions has never been easier.  We have the local knowledge, the interstate transport network, the storage and we offer most competitive pricing for both removals and storage.
GET A QUOTE
Whether you need furniture removalist services, office removals, moving boxes or affordable storage solutions, we are here to help. Call us for a fast quote over the phone.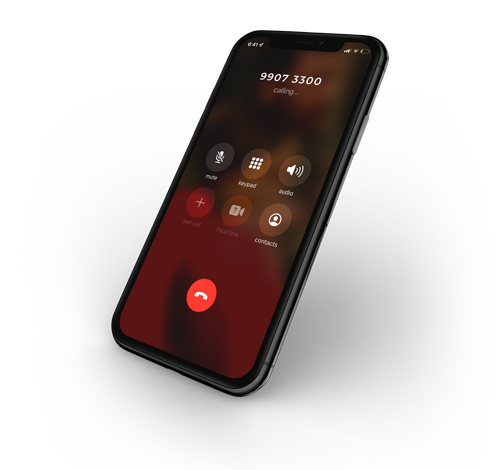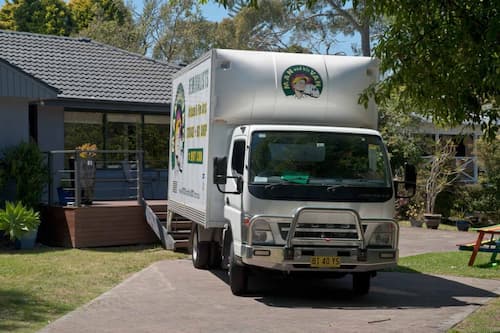 Our team of furniture removalists will make light work of moving house. We will care for your valuable possessions as if they were our own – we even guarantee it!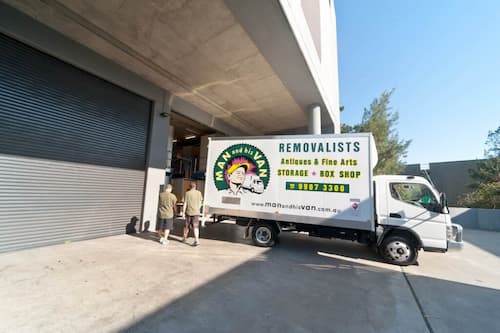 Moving office or relocating your business? Let our expert removalists take care of every aspect of your move thereby reducing stress and saving you time.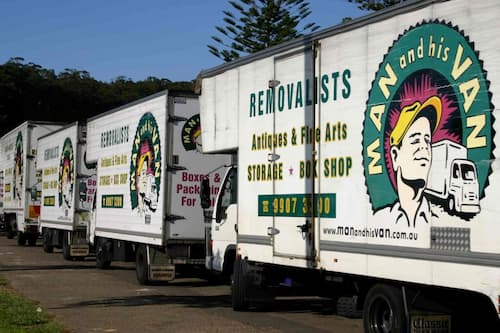 We have 30 years experience of interstate removals (also referred to as backloading) for residential, commercial customers and office relocations.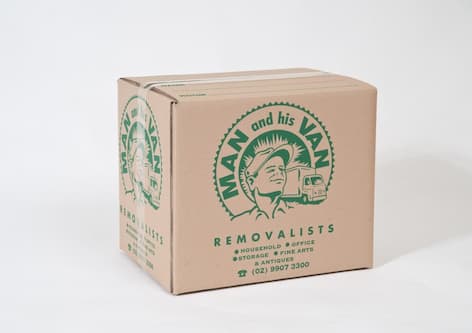 We sell all the necessities for moving house and keeping your belongings safe including moving boxes, butchers paper, bubble wrap, plastic furniture covers, striped bags and more.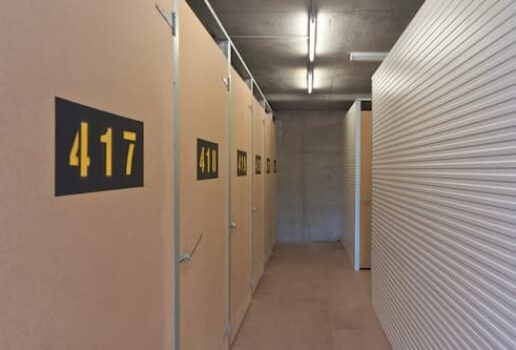 We have all your storage needs covered and offer one month free storage for our customers.
On going storage is excellent value in our Northern Beaches storage facilities.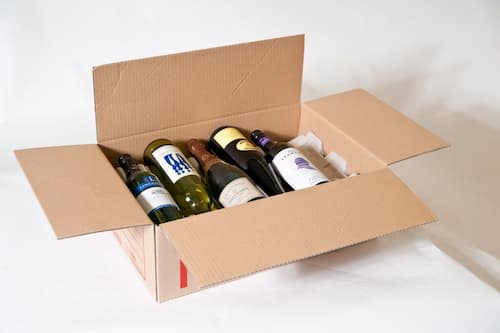 Too busy to pack and unpack before and after your move? Let our professional removalists packers take care of this arduous job for you. Residential moving and commercial moving service.
Why we believe we're the best removalists in Sydney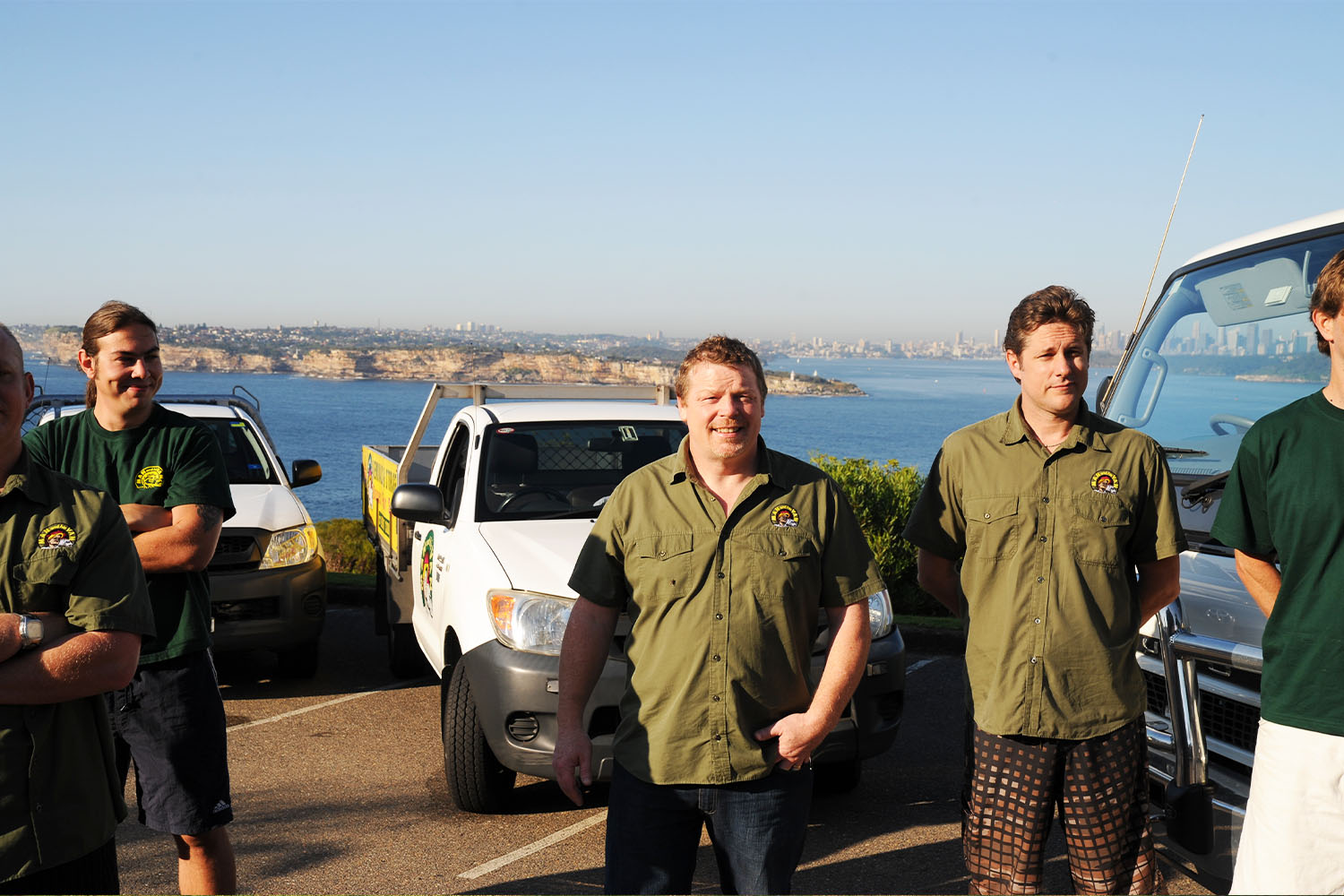 Industry accredited removalists you can trust
When you choose Man and His Van for your next removalists job you do so safe in the knowledge that we are fully accredited by AFRA (the Australian Furniture Removalists Association). AFRA is the removal industry's nationwide governing body and ensures members adhere strictly to its code of conduct and levels of quality and service for moving and storage. This accreditation brings with it a guarantee that all our trucks, offices, storage units, administration staff and removal team exceed the highest industry standards of professionalism and training. For peace of mind choose only an AFRA accredited removalist company.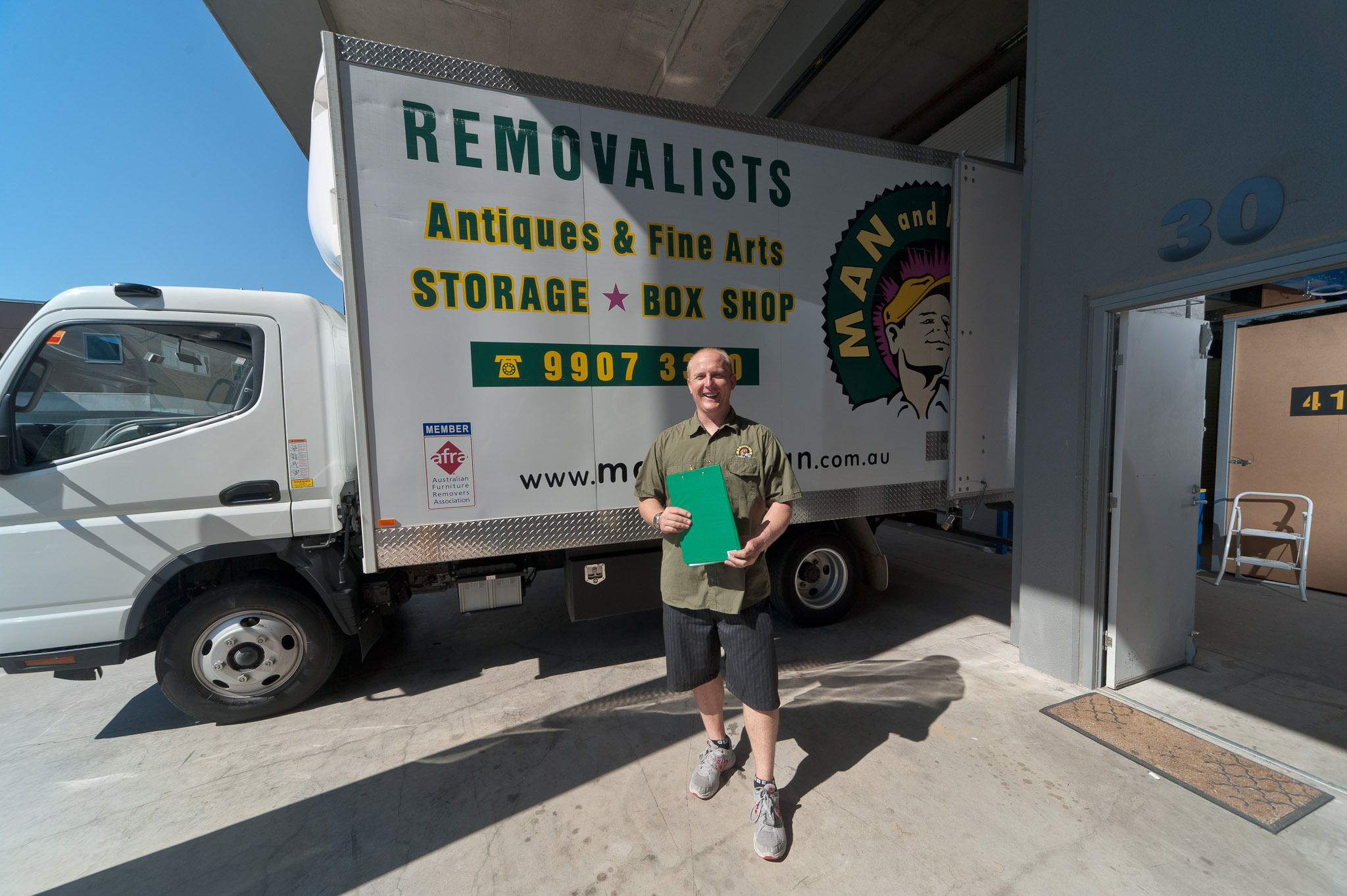 30 years experience in the removals industry
Since establishing Man and His Van in Manly over 30 years ago, we have been serving Sydney's Northern Beaches, North Shore, Inner West, Eastern Suburbs and surrounding areas offering specialist removals and storage services. Be careful not to confuse us with Man With a Van or Two Men and a Truck- Man and His Van has accumulated an unrivalled local knowledge and a city-wide reputation for excellence. If you are moving house or your business, we know that sound preparation and attention to detail is the key. This is why we carefully liaise with you during the lead-up to your moving date so we can ensure everything goes according to plan. No details are overlooked.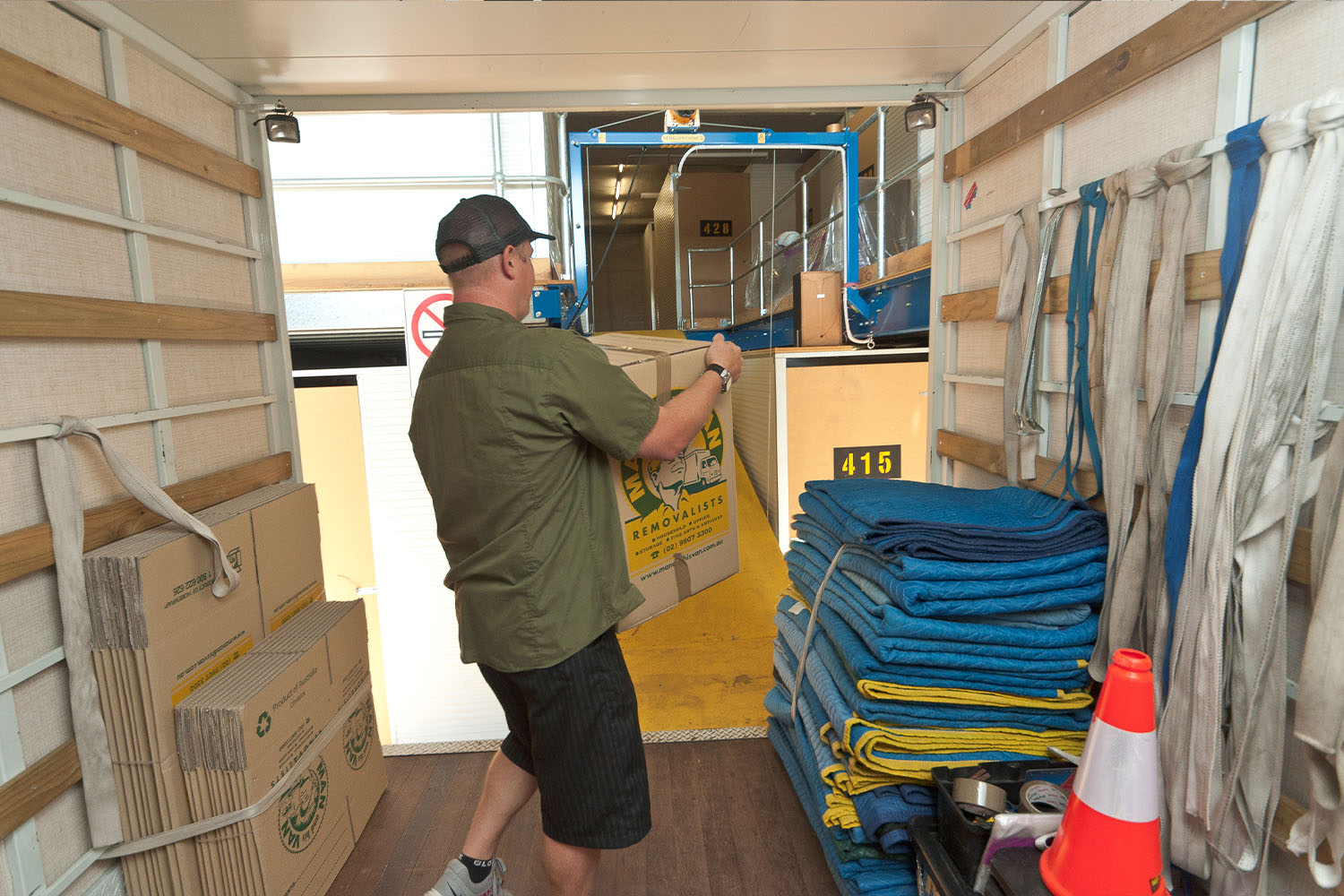 There's more to moving and storage than boxes and furniture
At Man and His Van we understand that moving can be an emotionally draining time for you and your family, as there is infinitely more involved in the process than merely lugging around heavy boxes and moving furniture from one place to another. Sure, that may be the pragmatist's view of proceedings, but we realize that someone's home is a vitally important part of their life; and being uprooted from it, either by choice or by circumstance, can leave deep, resonating emotional scars if the process is handled badly. Indeed a recent Harvard study stated that moving house is one of the most stressful experiences, and was on a par with getting fired from your job. So is it any wonder why people tend to get overwhelmed when they have to move?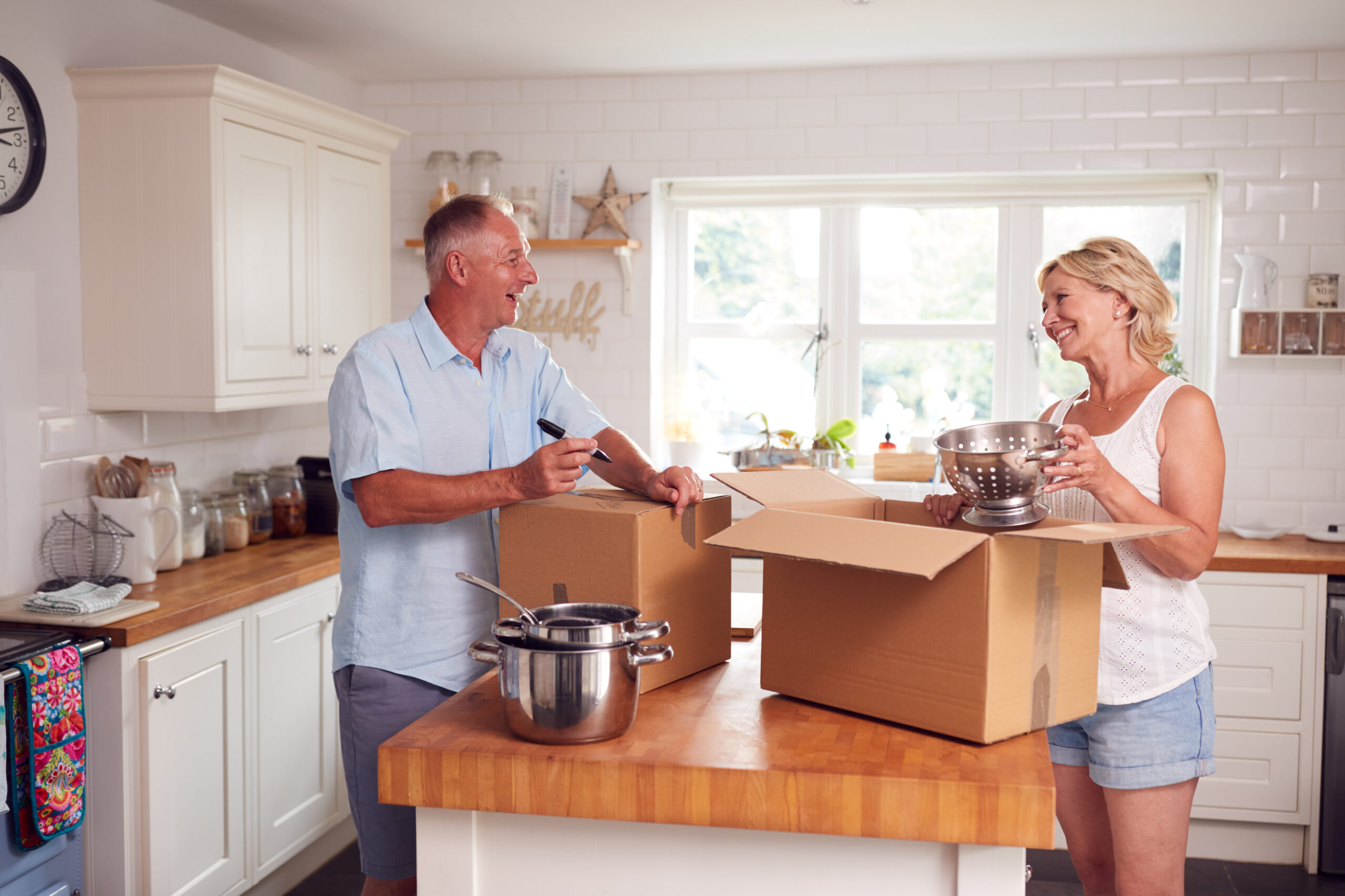 Man and His Van are Reliable removalists you can count on
When it comes to moving, it is imperative to get the basics right. That is why no matter where you are in Sydney, whether it be Manly on the Northern Beaches, Mosman on the North Shore or Paddington in the Eastern Suburbs: Man and His Van always turn up on time. We never over-charge and always work with smiles on our faces. We handle your possessions with the utmost care and will listen wholeheartedly to your individual needs and requirements. That way all you have to worry about on the big day is how much fun you're going to have unpacking, and which child gets first dibs on the big bedroom at the top of the stairs!

Jan Bartel
4. October, 2022.
Highly recommend these guys. Scott and Tom came on time, were so pleasant and courteous, and very professional. It was an absolute pleasure dealing with them.
These guys were fabulous. The A team of removalists. Highly recommend.
Troy Darcy
2. June, 2022.
I used this team for an office move. Very easy to book, guys showed up exactly on time and were extremely professional and helpful. They knocked the job over in great time and nothing was too much trouble. Thanks Shane and Felix for all your efforts!
Chris Goodmanson
14. April, 2022.
From first enquiry, Rob & Michael were very friendly & provided good advice. On the day, Sean & Harry turned up on time & didn't stop working. They took extra care over making sure things wrapped & secure. Great attitude & don't know how they lifted some things. Wet weather didn't slow them down!! When got to the storage facility, everything was packed securely & safely, then Michael ensured the goods were put in the right place & size storage . 10 stars to Sean & Harry. Good rates with no hidden charges!
Damian Raper
1. April, 2022.
We've moved house 6 times in 7 years and these guys were by far the best we have ever had… fantastic attitude and service in raining conditions!
Fiona Scott
24. February, 2022.
We had an easy and stress free move with Man and His Van and would particularly like to thank Sharkie & Guido. Nothing was an issue as they went about their job in the most professional way. We would definitely use this company again and highly recommend them.
lesley mayne
28. October, 2021.
Only want to do large or long jobs. Not available for small one time job
Just wanted to say thanks for the successful move.
The process from beginning to end was great from booking, delivery of boxes, confirmation call the day before etc. and then on the day itself. Mark and Scott were fantastic! They were on time, really helpful, polite, friendly & knowledgeable. Nothing was too much trouble for them, they worked tirelessly and cheerfully.
We were so impressed! Mark & Scott made what is usually a stressful experience, painless and hassle-free for us. Man and his Van clearly has excellent recruitment and training, to find people like those two. We will definitely call you next time we move, and in the meantime, we'll be recommending Man & His Van to everyone we know!
Incredibly impressed with their hard work, punctuality and customer service
I would just like to say a belated thank you to Scott and Dan who moved us. We were both incredibly impressed with their hard work, punctuality and customer service.
Our new apartment is on the 4th floor with no lift and no parking yet the boys worked tirelessly throughout and undertook the mammoth task with good humour and even when a second removal company arrived to move the flat downstairs.
They took incredible care when moving all of our belongings and made the whole moving process easy and stress-free. I would happily recommend Man and his Van to friends. Great job boys.
Remained cheerful, helpful and focused the entire day
Just wanted to say how WONDERFUL Scott and Dave were on our move day.They started at 7am, worked through heavy rain till after 5pm.  And remained cheerful, helpful and focused the entire day.
Not only that, but they worked miracles to get my furniture through a narrow corridor, and came up with creative solutions to fit it into a compact studio. My heroes!!
I would highly recommend your service.
I just wanted to express my thanks to Mark and Rob from the Brookvale depot for the move they did for us on Fri 27th August. The boys were very polite and professional, careful with our things and persistent when things were difficult to move.
We had a dining table that wouldn't fit in the door and they went above and beyond to try to get it into the house.
They were a joy to work with, professional, polite, diligent, inspirational and very nice people.
It is often said that moving house is one of the most stressful experiences we go through in life. Strangely enough, it was almost a magical experience. Even though the rain steadily increased, Ian and Nick turned up nice and early with bright and cheerful attitudes and set about carefully loading up the truck with all my possessions.
Never once did they complain, instead saying "you can only get wet once" and "this reminds me of home". They were a joy to work with, professional, polite, diligent, inspirational and very nice people. Despite the weather and the drenching the boys received, all the boxes and furniture seemed barely touched by the rain and nothing was broken during the move.
I was also very impressed at how the boys very cleverly manoeuvred some heavy and difficult pieces of furniture through narrow stairwells, turning and twisting. I am very grateful to Man and His Van and to Ian and Nick for helping me through a challenging day and turning it into a magical experience. Attitude and a good heart are everything.
They were simply fabulous and made the job so fun!
Martin and Adam were cheerful, hardworking (hardly took a break!), polite to the neighbours and uncomplaining with a can-do attitude.
They were simply fabulous and made the job so fun I rolled up my sleeve and joined in! These guys are really fabulous and I highly recommend them. Keep up the great work guys!
I will definitely recommend your company.
Just to say a big thank you for sending two really nice guys out to me this morning. They were due to meet me at 7.15am but they were here at 7.00am in the right spot. They were so nice and really efficient.I will defiantly recommend your company.
Thank you for making our move day stress-free.
Wanted to say a huge thank you to you both for making our move day as quick and stress-free as possible on Saturday.
As always, you were prompt and worked really efficiently (helped by hob nob power and my excellent tea making, no doubt) making really light work of lugging all our stuff around.
Well once again the boys from Man and His Van, did an outstanding job.
This time Rhyss, Luke and I were blessed with clear blue skies and sunshine until the move was complete and then it rained. Unlike last time when Ian and Nick cheerfully worked through torrential rain all day, soaked to the skin and yet somehow my furniture remained dry! Magic.
The Removalist business is one of those things that quietly goes on in the background, something we don't think about until it's time to move home or office and then it becomes the most important factor in life for that time frame. Choosing a good, reliable, professional Removalist company is critical. When I moved after selling my home 6 months ago, my solicitor highly recommended you after she had called you to help her move offices and also her home. That was all I needed to make my decision, after being flooded by leaflets and pamphlets in my letterbox, word of mouth recommendation is so important.
I have told everyone about how great your company is, friendly, efficient, professional, honest, prompt and really lovely people.Whatever system you are using, keep it up because it really works and your staff seem to be happy and feel valued and therefore do a great job.
Thanks again for a job so well done.
What a fantastic job they did, not only loading and unloading our house all but also their kindness and help in fitting it in the new place and helping me to find a nice place for everything.
A move is traumatic in any case but Andrew's and Ian's sense of humour put it all into perspective and made it all bearable.We will certainly recommend your company further and wish you all the very best for the future.
Professional, efficient, polite and particularly careful.
I just wanted to pass on our sincere praise and gratitude to the 4 removalists that moved us last Tuesday. Matt, Mark, Matt and Paul were truly fantastic – professional, efficient, polite and particularly careful.
But most of all without exception they all had such great, helpful attitudes and made our move by far the easiest ever! As keen renovators, we seem to move frequently and we have never before experienced such a stress-free and successful move. The way that they were able to carefully stack so much of our furniture into our storage unit was truly amazing!
It was also quite difficult to move the other items which came to Bilgola with us, as the access here was shocking, but the guys remained cheerful right to the last item! We have used several other local companies in the past and have experienced rudeness and bad attitudes, dirt and sweaty marks on furniture and careless stacking of belongings which has nearly always caused damage to our belongings. We will definitely be calling you every time we move in future and we have already started recommending you to others.
They are reliable and do the job properly.
Since 1997 Man and His Van have done 3 local Sydney moves, 1 storage in Brookvale, and arranged 1 interstate move for me. All work has met or exceeded my expectations.
These guys want happy customers, so they are reliable and do the job properly. Bob and his cheery crew turn the worst days of my life turn into the best days of my life when the big van with the smiling logo arrives.
Thank you to all of the team for a great move.
Matt and Tom did a wonderful job. The day of the move was 38 degrees. The boys were on time, cheerful, friendly and efficient.
They did not complain about the conditions or the need to carry our possessions from the street to our new home when an overhanging branch prevented the truck from accessing the driveway. You blokes in the office are not too bad either!
Just wanted to add that Peter and Tomas were fantastic.
They worked extremely hard all day and we were able to complete our mammoth clean out.  Thank you to you and your team for their professionalism and a great job done.
Thank you once again for your amazing service.
Josh and Dan were fantastic on the day and continued to demonstrate the amazing job and service Man and his Van have provided to us in the past.
Mosman Chamber of Commerce
Warringah Chamber of Commerce
Northern Beaches Dragon Boat Club
MAN AND HIS VAN
6/91-93 Old Pittwater Road
Brookvale NSW 2100