[wpdreams_ajaxsearchlite]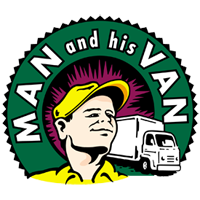 Meet the team behind the best removalists company in Sydney!
Mike founded Man and His Van in 1992. After realising that the moving of antique furniture was more fun than shifting boxes he positioned the company to be the main carrier for the Sydney Antique trade in the 1990's.
These days we try not to let Mike out of the office as all the other team members of Man and His Van do a better job!
When he's not helping Bob run the company he will be seen paddling past North Head on a surf-ski or stuck on the end of a rope, down a canyon, in the Blue Mountains.
Bob is a co-owner of Man and His Van and, to quote the Sydney Telegraph, "he knows all the tricks of the trade".
Bob is usually running the office at Man and His Van but will be on the trucks for those more difficult jobs where experience is required. Or, he may be on those jobs because he bears an uncanny resemblance to Jesus (the catholic one!) – just in case we need some divine intervention.
When Bob is not controlling things at Man and His Van he will out there in the surf at South Avalon or Whale Beach.
When a difficult job needs doing then Scott is the man to do it, and rest assured, he will do it well.
Sporting the MacKenzie tartan, Scott has broken records at the Highland games for tossing the caber and wife carrying. The woman love him, the men try to emulate him.
When he is not pre-packing Sydney Nolan exhibitions Scott will be ruling Dee Why Point, trekking in the bush or building a folly for his back garden.
A wealth of knowledge and experience Alex will take care of those larger Balmoral house moves, you won't know he is in charge because he quietly and efficiently runs things under the bonnet.
Alex keeps DHL in business with a constant stream of packages for his 4WD addiction so needless to say he will be found at weekends with his Colorado window deep in mud on some remote mountain track. One day Alex will be running his own hotel on the Canggu surf beach; in the meantime, we are lucky to have him here.
Positive reliable funny and annoyingly happy in the mornings Sam has the strength of Samson and the finesse of a concert pianist.
Taking charge now of home and office relocations Sam is a real asset to the company. As if he were not strong enough already, Sam will be guaranteed to be at the gym after work – some say he lives there. The thought of being a full-time fitness instructor is appealing to him but he does enjoy driving those big trucks and taking large cabinets down narrow staircases.
On the surface Chad is a charming, careful and delightful young man; but fortunately for us, Chad suffers from hysterical strength syndrome. This rare condition allows Chad to be stronger, tougher, more durable, and more physically powerful than humanly possible. It has been said that the origin of Chads strength lies within Welsh mythology. Apparently, Chad is related to Owain Glndwr the Welsh Hero. This is all the more remarkable considering Chad was born in Zimbabwe.
Mat's idea of a relaxing holiday is volunteering to build an amities block in some remote Fijian village. "You get so much out of it" he says.
Mat is intelligent, fit and strong considering he only weighs 40 kg after returning from his latest exploits in Fiji.
Mat has made the grade at Man and His Van and is now driving the trucks and running jobs.
Often found in the van, Dan has been with us for 8+ years whilst prudently studying a finance degree. The degree is only supposed to be 3 years, but hey, who is counting…
Dan is a combination of inimitable intelligence and ravishing good looks which makes him very popular with our clients.
He is a big wave surfer and all-round sports lover.
We were most upset when a member of or team recently left to work abroad, but eventually, we found Riccardo. It just goes to show that every cloud has Da Silva lining.
Riccardo has boundless energy, is a fit with the Man and His Van team, regularly requested by repeat customers and is good to his mum.
As if working 10 hours moving furniture is not enough Riccardo has achieved legendary status as the quickest pizza delivery man on the Northern Beaches.
Riccardo is an international skater and keen surfer.
MAN AND HIS VAN
6/91-93 Old Pittwater Road
Brookvale NSW 2100