[wpdreams_ajaxsearchlite]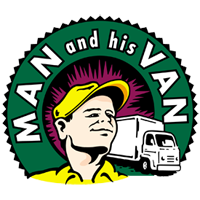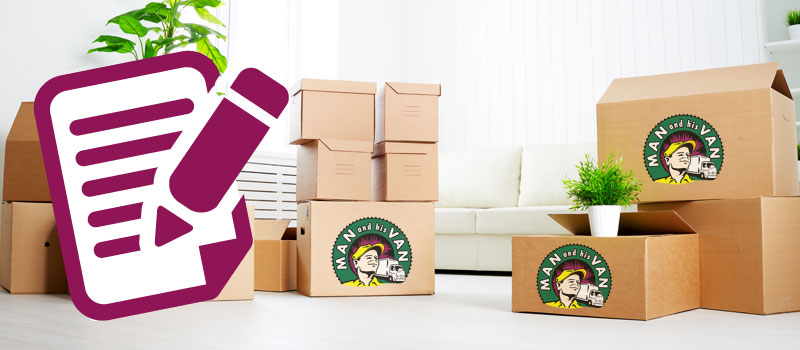 Moving house checklist (for our expert removalists)
In order to have a seamless and cost-effective move with the aid of your removalist company it is important to be as organised as possible in advance of the big day. The more organised you are the quicker and thus more cost-effective your move will be.
Below are our checklist of key moving house tips in order to enable you to be well prepared, save money and reduce stress through knowing your plan in advance. Some of these tips may seem like common sense – but they are often forgotten in the midst of a move.
Further reading: Packing tips to save money on removalist costs »
Moving Checklist and Packing Tips
1. Acquire or buy moving boxes and packing material
Begin by packing items you do not use every day.
When packing, use the correct removalist boxes: these boxes are designed for moving.
Label each box, indicating in which room it should go. Mark fragile boxes boldly so we will load these at the top of the truck and not the bottom!
Items should be packed in boxes that are the proper size. If there is empty space in the box use wadded up packing paper to fill up space.
Pack the largest and heaviest items in the bottom of the box first. Books and other heavy items should be packed in small boxes.
Buy new, second hand and recycled moving boxes »
2. Getting reading for the arrival of the removalists
Have all your boxes packed-up and ready to go when your removalists arrive.
Appliances should be disconnected prior to your moving team arriving. Also, take down shelves, light fixtures or chandeliers if applicable.
Fridge drip trays should be emptied.
Organise a decent parking place for the removal truck.
Items needing special handling, such as pool tables, pianos, Jacuzzi's and ten seater marble tables should be moved by a specialist company – let us know in advance if you have any such items.
3. Tips for packing small items
Upholstered items should be covered with protective plastic to prevent stains or damage.
Rugs and similar items should be cleaned before the move.
Remove bulbs and shades from all lamps. Lamp shades should be packed separately in a sturdy box. To protect your lampshades wrap them in bubble wrap. Do not use newspaper as it may leave smudges.
Dry and canned foods may be moved as long as they are packed in a sturdy box. Liquids should be discarded or thrown away.
No food stuffs are to be moved into storage.
For dishes and glassware you should use butchers paper. Pack dishes on their sides.
Small appliances and electronics should be packed in the boxes they came in whenever possible.
We recommend that clothing be packed in wardrobe boxes. Depending on the size of the garment, these boxes can hold up to 20 hangers. Fill the bottom of the boxes with shoes or other lightweight items.
Clothes rails and wardrobe boxes can be provided on the day for the contents of wardrobes. Please make sure all hangars are same way round as this makes transferring them onto rails much easier. All other small effects in wardrobes should be packed into boxes.
Books and records are deceptively heavy; we suggest you make use of smaller boxes. As an alternative half fill the larger cartons and put light things on top. Pack books with the spine on top.
Plants: pack 5 or 6 smaller plants in a box with some packing material between the pots so they won't fall over, seal the box with the flaps up to give extra protection. Leave larger plants for us to deal with. Whilst we will take every care of your plants they are not covered by insurance.
4. Tips for packing large items
Have beds, cots and furniture dismantled and ready to go.
If you do disassemble any furniture, remember to put the bolts and fittings in a plastic bag and attach it with tape so it will not be lost. Tape keys in a secure place.
Glass table-tops and glass doors on furniture should be wrapped with bubble wrap and heavy cardboard for safe shipping.
Large mirrors or pictures should be wrapped individually, covering both sides with bubble wrap and heavy cardboard, then binding with tape.
Drawers in furniture should be cleared of heavy items. Light clothing only may be left in sturdy furniture. Drawers in chests can be left filled with linen and clothes but ensure that any heavy, fragile or valuable items are emptied. Drawers in divan beds should be emptied.
Cookers should be cleaned thoroughly as grease can lead to a nasty accident. Pack the glass plate out of the microwave and any loose fittings off the cooker.
Fridges and Freezers should be emptied and defrosted.
5. Packing dangerous and hazardous items
Chemical and hazardous materials, such as, but not limited to, propane tanks, pool chemicals, fertilizers, paint thinners, solvents, bleach, aerosol cans, and firearms cannot be moved or stored.
Lawnmowers and other equipment with fuel tanks must be completely drained prior to a removal. We are not permitted to carry gas bottles.
Wrap sharp tools to prevent injury.
Further reading: Packing tips to save money on removalist costs »
6. Things to do on moving day
Moving van access to your premises: Before your removal can commence, the van must be placed as near as possible to the building. Think about the access at the other end, note that if we have quoted for delivery to an address with good access and the van cannot get close to the property this will add on to the length of the job.
The removal crew: Our crews are friendly and helpful men who are trained removalists with considerable experience. They will be delighted to hear good advice but you will not need to stand over them to ensure they are careful. They will not mind if you want to help with the smaller things, but please remember that they are ultimately responsible for the safe delivery of your possessions. Moving furniture is heavy work requiring continuous mental and physical effort so the odd tea break goes down well and gives the crew the chance to meet you.
Before leaving, make sure everything has been loaded: Check fitted wardrobes, lofts, airing cupboards, garages and sheds. It is ultimately your responsibility to ensure that everything is taken.
Delivering your goods: It is important that someone is on hand when the van arrives so that the crew can be told where to put each item as it is unloaded. Your furniture will be placed where you want it providing it is reasonably possible to do this. Labelling boxes saves time. It is a good idea to have a set room for boxes which will not be unpacked straight away to avoid clutter in the main rooms. Check with the moving team, that the van is clear of your goods and that any special items have been placed in a designated area.
The highly experienced Sydney removalist team at Man and His Van Removals can assist with all aspects of your house move.  Check out our removalist prices here. To obtain an obligation free removalist quote, call us direct on 02-99073300, send us an email or complete our online enquiry form.

Moving tips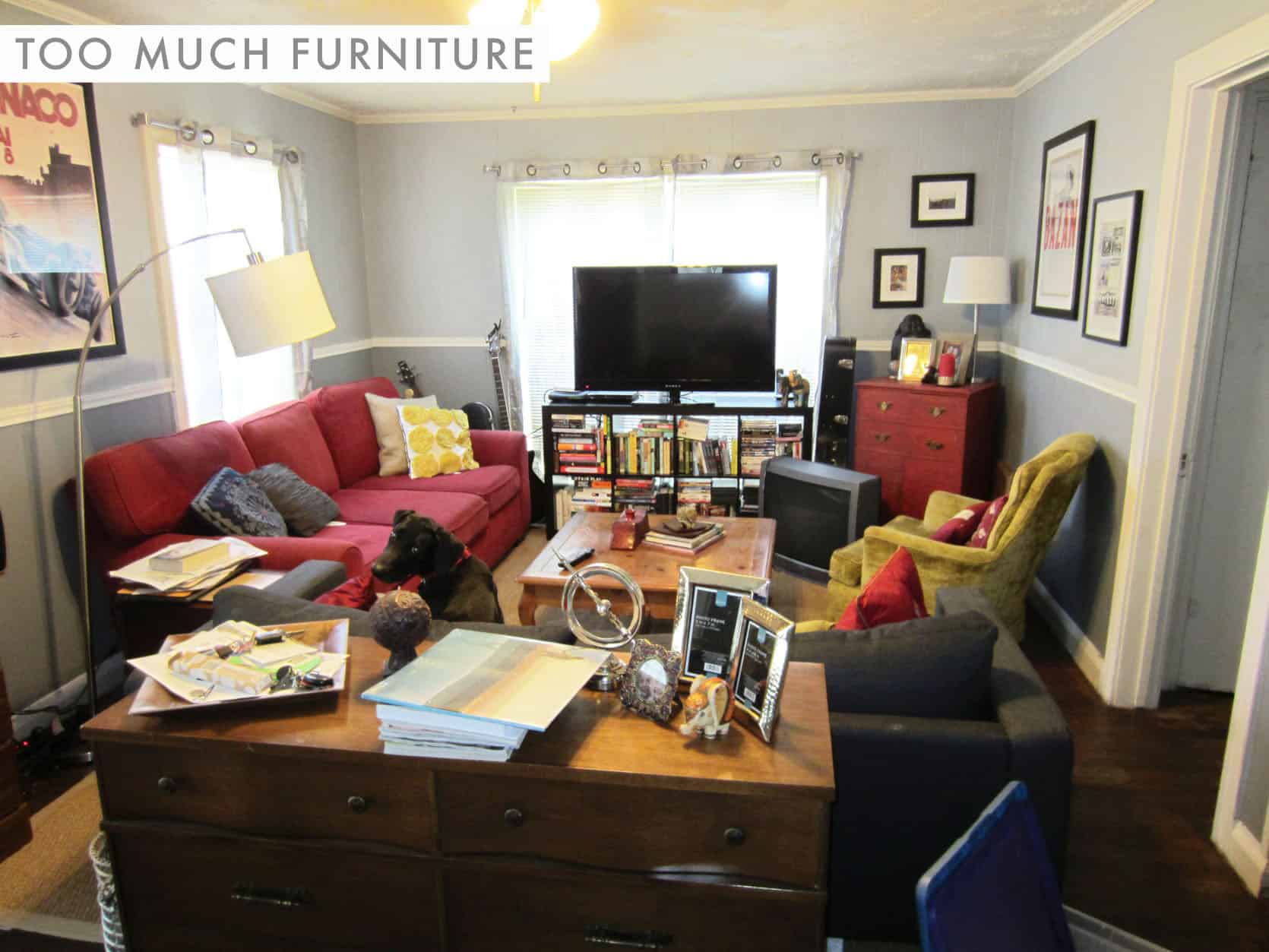 Decluttering before selling your home – If in doubt, chuck it out. Assuming of course you want to achieve the best price for your house, then you need an utter declutter. Put bluntly, you do need to get rid of all the crap. Potential purchasers want to see a large and airy home, free from […]
MAN AND HIS VAN
6/91-93 Old Pittwater Road
Brookvale NSW 2100