[wpdreams_ajaxsearchlite]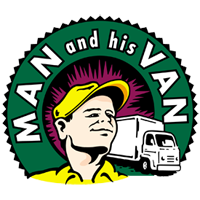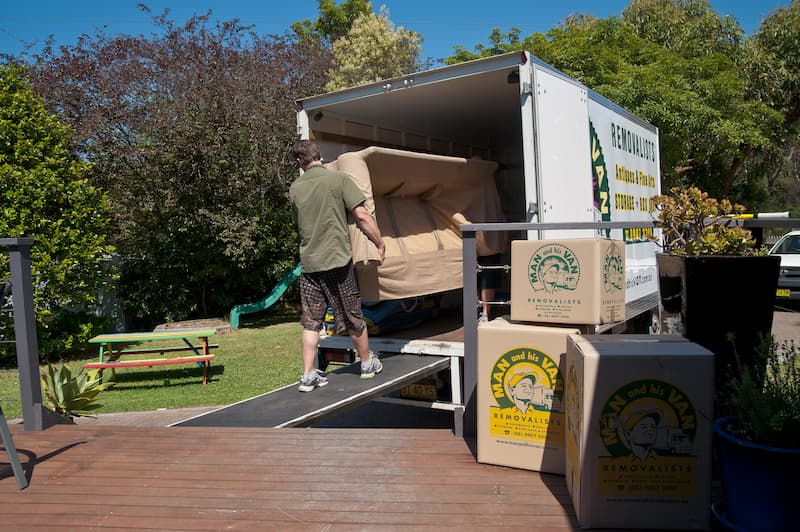 Should I choose a cheap or reputable moving company when hiring a Sydney removalist?
If you spend 10 minutes on Google researching the cost of moving locally in Sydney you will probably find some wildly different pricing. It therefore begs the question, should you get an established Sydney removalist or go cheap and spend the savings on something a little more fun? After all, with prices ranging from as little as $25 every 15 minutes right up to $345 per hour, the savings could be the difference between treating yourself to a shiny new Tag Heuer Aquaracer from the Sydney CBD Boutique or a second hand Casio G-Shock off of E-Bay.
So, before we address the merits of whether to splash the cash on your Sydney removalist, why is there such a vast difference in what companies are charging clients to move locally in Sydney?  Well, it all boils down to whether the business is operating legitimately, or should we say legally.
The basic minimum wage here in Australia is $20.33.  This rate increases with hours worked (overtime) and there is of course superannuation, leave entitlement & insurance (workers compensation & public liability) to pay on top.  However, with international borders having been shut for 2 years, can't think why, and with unemployment currently sitting at around 4% anyone who wants a job has got one.  A physically fit, experienced furniture removalist with patience & good customer skills commands a wage well in excess of 20 bucks an hour.  By the time fleet expenses and the extra costs already mentioned are factored in it's easy to see why accredited Sydney furniture removalists charge what they do.
There's only one way to operate at the cheaper end of the market and that is to cut corners.  This can be achieved by not paying the correct wage, not servicing your truck fleet, not paying for insurance, not declaring income to the ATO or all of the above.  You simply don't cover your own costs at $25 per quarter hour, let alone actually make a profit.
So, is it worth taking a calculated gamble and choosing one of the cheaper Sydney removalist companies?  Well, a lot will depend on what needs to be accomplished.  There are so many different moving scenarios;  first home buying, upsizing to a larger family home, de-cluttering for sale, empty nesters sick of gardening & downsizing to a low maintenance apartment, moving into a care facility.  These are just a few examples and each one requires a different approach.
Monies tight, you tell yourself the medium to large AFRA members are way too expensive and book Tin-Pot Removals at $100 per hour?  Well, firstly they might not even show up.  That's okay if you're a young person moving out of the family home for the first time.  Sure, it might be disappointing having to listen to Mum & Dad's day over dinner that night but you won't have been hugely put out, just annoyingly let down & can reschedule another mover, perhaps a more expensive one that will actually turn up, for the coming weekend.   
What, on the other hand, if you are selling your 4 bedroom house at 11am, settling on your new 5 bedroom home in Mosman at the same time and the Balmoral vendor is a partner at a prominent Sydney law firm threatening legal action if you can't get things in order.  Can you imagine the stress and increased blood pressure that comes with not having a vacant home when the banks want to start moving millions of dollars around at settlement?!  The sheer panic in someone's voice at 7 o'clock in the morning really is quite something whilst they plead for you to accommodate a large house move at the drop of a hat, swearing on the kid's lives that they haven't got that much to move. The hard-nosed bargaining a fortnight before having been replaced with a we will pay anything attitude.  All because Cheap-As-Chips Removals caught a nasty dose of it looks like it's going to rain again today and sent a text cancelling at 6.30am.  The age old classic "Our truck has broken down" having been replaced with the ever more fashionable "Our driver has COVID" in recent times.
Not turning up in the first place is just one of many examples of what can go wrong with a cheap removalist.  Perhaps Mickey Mouse Removals do arrive, only the men, and I use the term loosely as one looks like he should be in a year 10 science class, are in a four and a half tonne hire truck you can drive on a car license (not that the 15 year old has one yet).  Thirteen hours later and on their 4th trip of the day the young lad looks surprisingly chipper considering he's done 80% of the work.  His Dad on the other hand, who's hardly left the comfort of the back of the truck, looks exhausted despite numerous smoke breaks, pies & effervescent energy drinks.  However, when you politely ask why the move has taken 7 hours longer than you were originally led to believe the old man miraculously summons renewed stamina and is prepared to argue the bill into the small hours, with a not so subtle hint of aggression at times.
Perhaps the removalists turn up when they should and do the job in a timely fashion, what else could go wrong?  Well, the extra 7 hours at $100 per hour pales into insignificance once you start considering how costly damage can be.
Firstly, there's the damage to your personal possessions.  It's not very nice looking at a deep gouge on the top of the Tasmanian oak coffee table every time you put your chai-latte down.  Or perhaps you are reminded of your choice of removalist at the start of each day when you fetch milk from your brushed nickel Liebherr fridge and see the huge dent that's appeared right next to the door handle.  Two weeks after moving day and 6 phone calls later it has become frustratingly obvious that Cowboy Removals' real skill lies not in successfully moving furniture but in their ability to repeatedly ignore voice-mails, funny how it wasn't like that when you made the original enquiry.  You could visit their premises in person but they have no such office, just a mobile telephone number that constantly rings out.
Aside from damage to your hard earned personal belongings a worst case scenario is the possibility of destruction to property which can run into tens of thousands of dollars.  Scrapes on driveways, buildings, lawns and common property in strata complexes do happen, even to the best removals companies.  It's how the furniture removalists deal with these unfortunate events that separate the companies worth using and the avoid at all cost, fly-by night operators.   A professional Sydney removalist company with all the correct public liability, workers compensation & motor vehicle insurance will simply notify NRMA or AAMI, pay their policy excess and leave you in the hands of the insurance company's friendly claims department. 
So, beware the temptation to save a few pennies on the big move.  Much better in the long run to engage the services of a reputable, reliable Sydney removalist like Man and His Van, a company with an excellent reputation that's been operating locally for 30 years.  We know how to move furniture AND answer the phone if things go awry!
Moving tips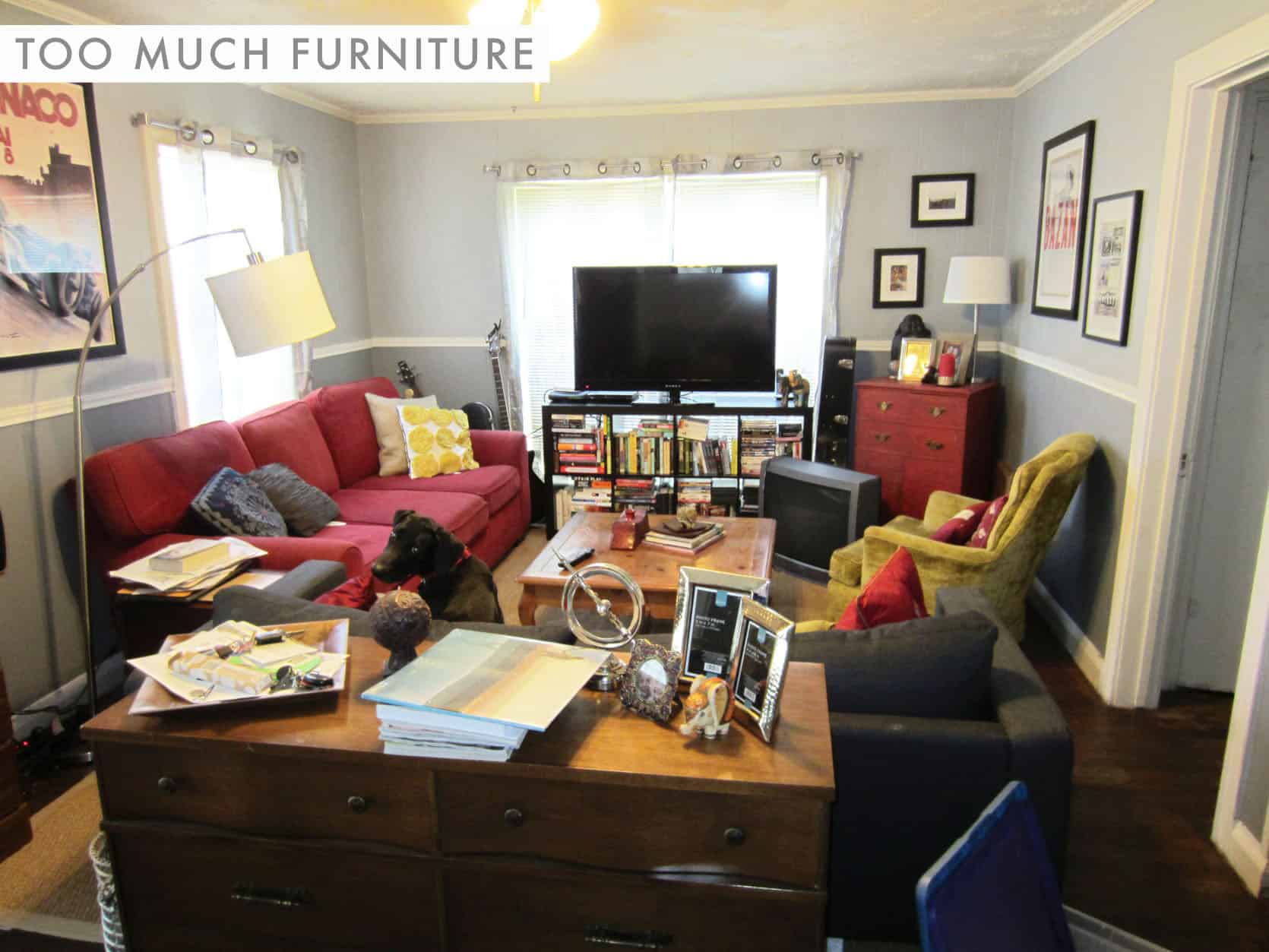 Decluttering before selling your home – If in doubt, chuck it out. Assuming of course you want to achieve the best price for your house, then you need an utter declutter. Put bluntly, you do need to get rid of all the crap. Potential purchasers want to see a large and airy home, free from […]
MAN AND HIS VAN
6/91-93 Old Pittwater Road
Brookvale NSW 2100