[wpdreams_ajaxsearchlite]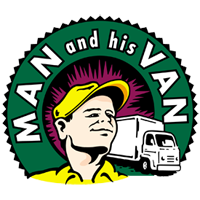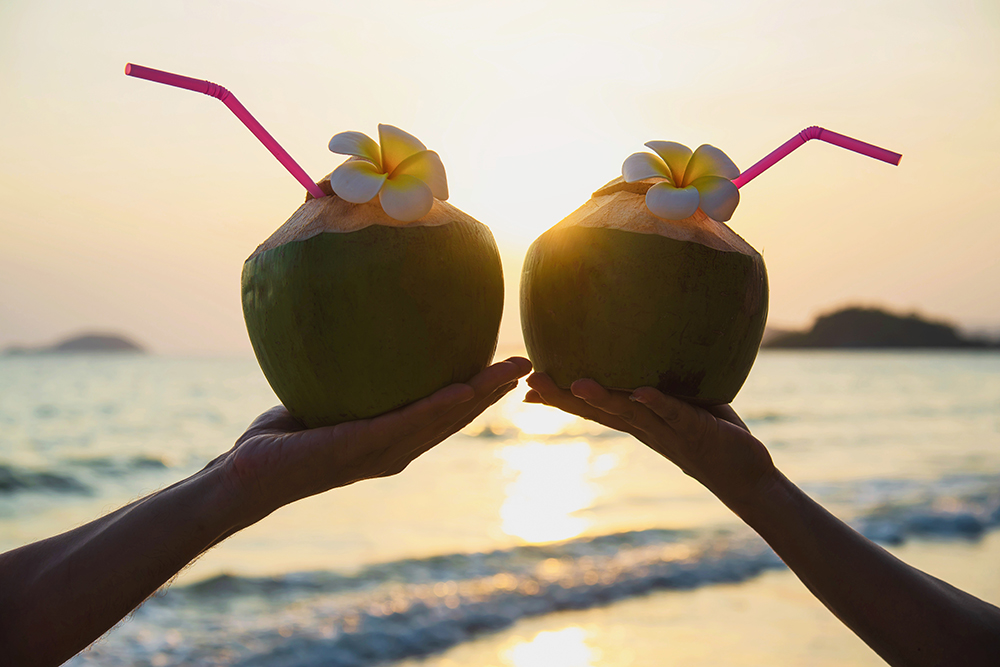 Why move to Sydney? Beaches edition.
Sydney is a fabulous destination for swimming, sunbathing, and surfing. It has some of the best beaches in the world – some are busy with surfers and beachgoers while others are quiet and secluded. If you're chasing the sun, moving to Sydney makes the perfect sense. There are around 100 beaches speckled around the harbour and along the coast, but we've shortlisted the ultimate beachside playgrounds that's causing people to move to Sydney, where you're bound to have a good time:
Bondi Beach
Hands down the most iconic and well-known of all beaches in Sydney, the infamous Bondi Beach is a stretch of fine sand and curling waves. Several historical events took place here, including the establishment of Australia's oldest Surf Life Saving Club, founded in 1907.
Over the decades, Bondi became a favorite spot among international backpackers and surfers. More recently, the bohemian surf hood has turned into a vibrant dining and shopping hub. But to really get into the spirit of things, don't be afraid to grab a surfboard and try to catch a few waves. Don't worry if you don't know how to surf – Bondi Beach is one of the best places to learn how to ride the waves.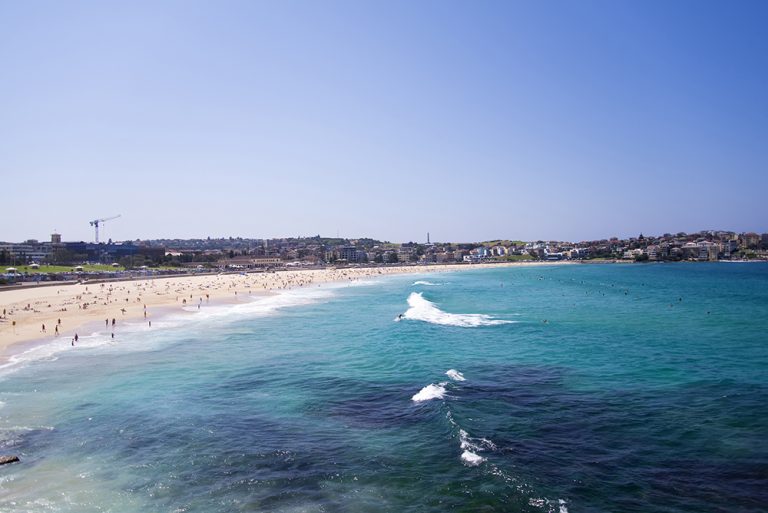 Tamarama Beach
Just around the corner from Bondi Beach, Tamarama is a small beach where wannabe trendsetters come to sunbathe and swim. For this reason, the locals affectionately call it "Glamourama," a cheeky reference that's not meant to upset anyone. But Tamarama is more than just the place to show off the silhouette.
This beach is a good choice for people who want to avoid the crowds at the larger, more popular beaches nearby. It's also very popular among groups that want to have a barbeque or picnic; there's a grassy area with several covered kiosks.
Manly Beach
Another famous surf beach, Manly Beach was one of the first seaside resorts to allow surfing back in 1903. In 1964, it hosted the first world surfing championship. The beach was named by Capt. Arthur Phillip for the indigenous people living there, who he described as being confident and exhibiting a manly behavior.
Manly Ocean Beach is a huge sweet of golden sand lined by Norfolk pines. It is, in fact, three beaches in one – South Steyne, North Steyne, and the surf-friendly Queenscliff. There's plenty of things of thing you can do here once you're done frying under the sun. Visitors can go on a scenic ferry ride that offers fantastic views over the Sydney Opera House, the Sydney Harbour Bridge, and the city skyline, or head down The Corso, a pedestrian street across the peninsula. The Manly beach area is becoming more and more popular as not only a holiday destination but also a incredible place to live. Contact a Manly removalist for a free quote on moving to your dream destination.
Shelly Beach
Popular with scuba divers and snorkelers with a large variety of marine life, Shelly Beach is one of the Central Coast's most popular beaches. About a hundred years ago, the area was a haven for boat owners, as it provided shelter from the winds and seas from the south.
Surfing is also very popular because there's a consistent beach break ideal for learners and novices. The best time to surf here is during winter. For those that want to try other sports, check out the golf course. Once you're done getting active, there several places where you can have a meal or an afternoon drink while taking in the view of the ocean.
Palm Beach
"Palmy," as the locals call it, lies at the end of a long peninsula. It is fringed by surf on one side and Pittwater on the other. If you're planning to spend the day here, bring your board because there are plenty of excellent opportunities for surfing at the northern end of the beach. Alternatively, check out the other things you can do in the area.
Barrenjoey Head looms over northern Palm Beach. Here is where you'll find the heritage-listed Barrenjoey Lighthouse and lightkeeper's cottages. Visitors can also take an easy access trail to the top for panoramic views over Ku-ring-gai Chase National Park.
Newport Beach
Newport Beach runs from Newport Head in a gentle arc to Little Reef. It is twice as long as its neighbors, Avalon and Bilgola, and is popular as it provides access to all sorts of water sports such as surfing, windsurfing, scuba diving, and yachting. The surf is however limited to The Peak toward the northern end.
This laidback beachside suburb has a rugged beauty with its lush vegetation, rugged headlands, and a village ambiance that makes you set your worries aside. When the heat index is up and you're done with the beach, take advantage of Newport's increasing collection of amazing places to eat, including restaurants, diners, pubs, and cafés.
Milk Beach
If you're all about views, head to Milk Beach, located within the Sydney Harbour National Park. The beach is only 50 meters long, but the unobstructed views over some of the iconic landmarks of Sydney sure make up for this slight disadvantage. You can easily spot the Sydney Harbour Bridge, the Sydney Opera House, and Sydney Tower from here.
Milk Beach remains untouched by tourists, despite it being located only 15 minutes from the touristy Bondi Beach. So, if you want to spend your day in a more peaceful environment, here's the place to go. There's also plenty of other things to do at Milk Beach other than sightseeing – you can fish, snorkel, or enjoy a picnic with your loved ones.
Bronte Beach
A locals and tourists favorite in Sydney's eastern suburbs, Bronte Beach is another relatively small beach close to the famous Bondi Beach. But what it lacks in size is made up by the charm of its environments. The rock-lined beach is set up against a backdrop of cliffs dotted with multi-million-dollar houses.
There's something for everyone at Bronte Beach – amazing surf, an ocean pool, and a small area enclosed by rocks where families can relax. Swimmers generally head to the famous rock pool on the south side of the beach. On public holidays, the nearby parkland becomes a sea of frenzy as parties take place.
Summing Up
Popular with surfers, swimmers, families, and anyone who loves the beach, Sydney's stretches of sand offer visitors the perfect setting to get their daily dose of vitamin D. Whether you enjoy the lively spots or rather looking for more secluded beaches to relax and meditate, the city caters to everyone's desires. For organising your Sydney move, contact us at Man and His Van for a free no obligation quotation for our professional removalist services.
Moving tips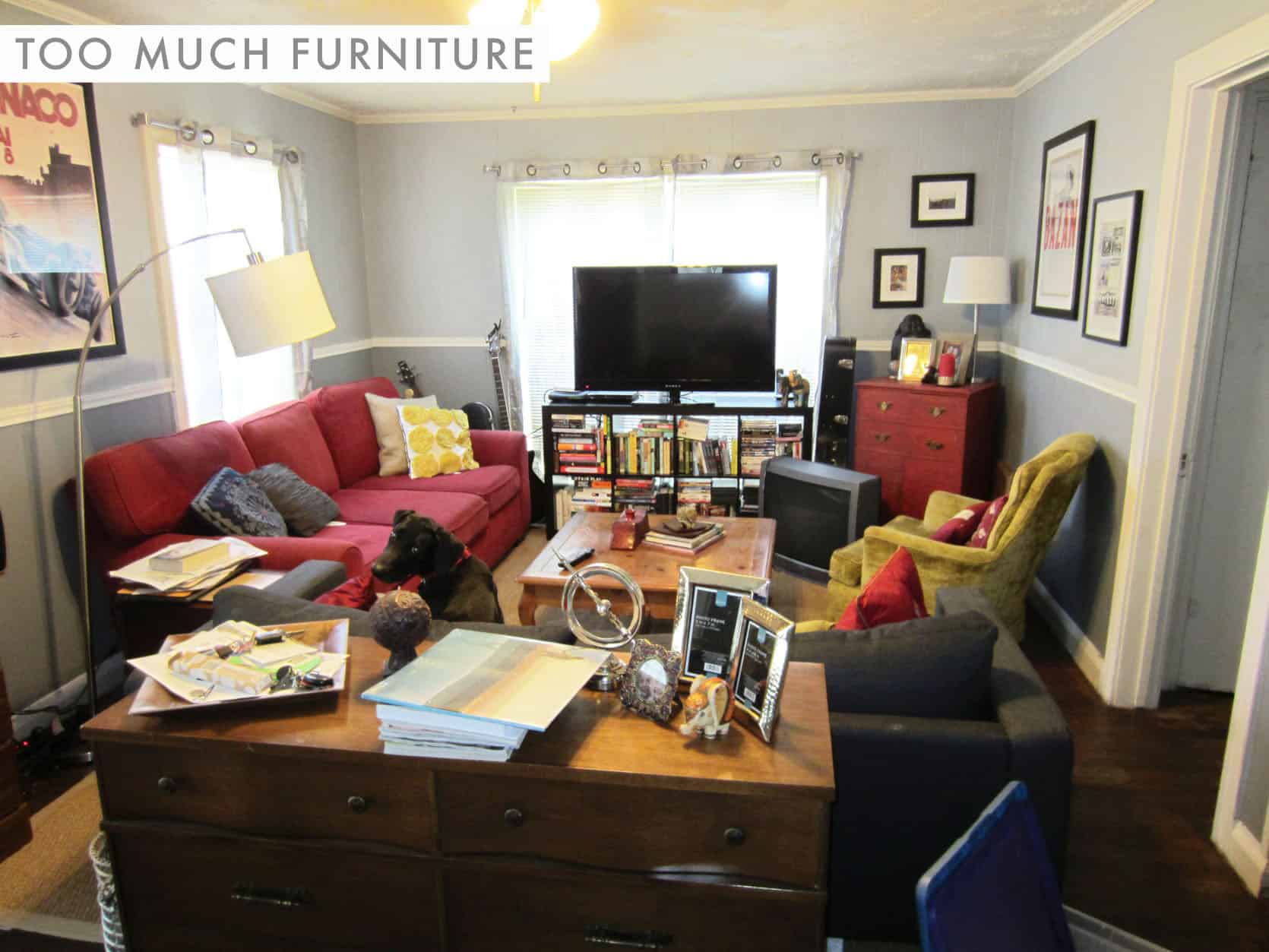 Decluttering before selling your home – If in doubt, chuck it out. Assuming of course you want to achieve the best price for your house, then you need an utter declutter. Put bluntly, you do need to get rid of all the crap. Potential purchasers want to see a large and airy home, free from […]
MAN AND HIS VAN
6/91-93 Old Pittwater Road
Brookvale NSW 2100